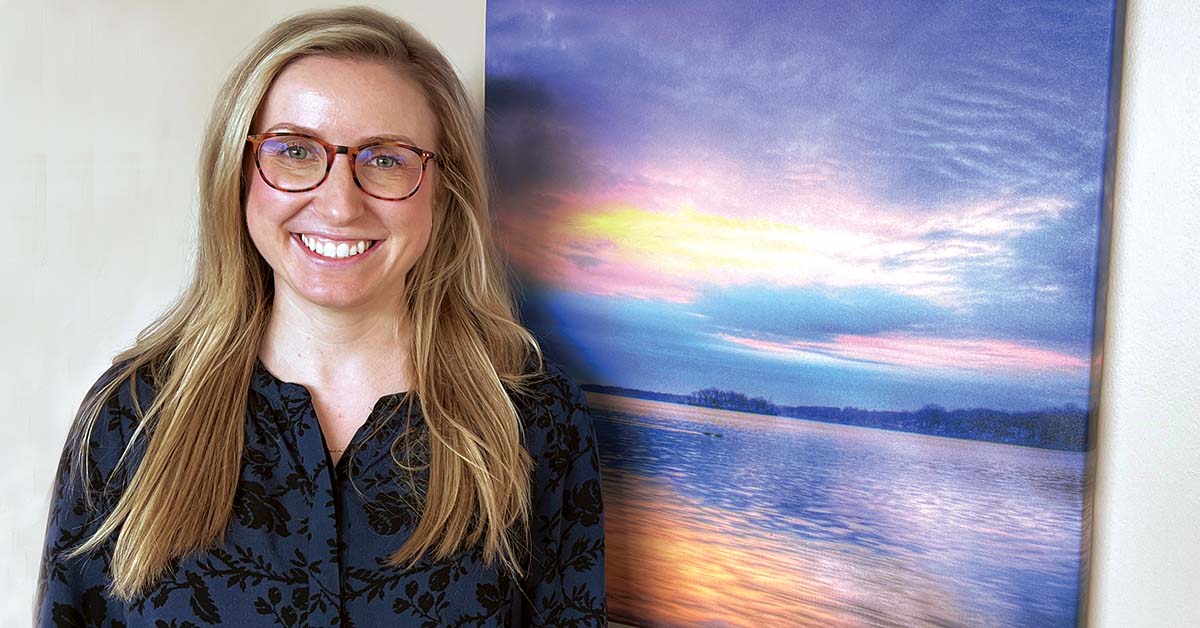 Advancements in care are helpingv providers at Aurora BayCare Medical Center in Green Bay take the fight against breast cancer to people who don't even have the disease.
Since its launch in the summer of 2021, Aurora BayCare's High-Risk Breast Cancer Program has screened more than 1,200 patients with a family history of breast cancer.
The program seeks to help people reduce their risk of developing the deadly disease before they have it.
"Our goal is to help these patients reduce their risks of getting breast cancer by proactively identifying high-risk patients and helping them make changes to their daily living," says Dr. Natalie Luehmann, a breast surgeon with Aurora BayCare General & Vascular Surgery.
Breast cancer is the most diagnosed cancer among American women. Aside from lung cancer, breast cancer kills more women in the United States than any other type of cancer.
Common risk factors for breast cancer include family history, obesity, poor diet, physical inactivity, alcohol intake, age, specific gene mutations, breast density or a history of atypical breast exams.
"There is a lot you can do to reduce your risk factors of getting breast cancer," Luehmann says. "People may not even realize the resources available to them; to help with that or even what insurance might cover. This program is preventive and designed to help those at high risk with that process."
The program starts with a screening in which patients are assigned one of four risk categories: average, moderate, high, or multidisciplinary (extremely high) risk.
The risk category determines the level of services, if any, needed from disciplines like genetics, medical oncology, radiology, surgical disciplines, and other lifestyle interventions, Luehmann says.
A woman's risk of breast cancer almost doubles if she has a first-degree relative – mother, sister, daughter – who has been diagnosed with breast cancer.
That's why the program started with that group of patients. Eventually, it will be expanded to include all patients, not just those with a family history.
In a traditional setting, patients may see three or four specialists, all different appointments, sometimes spaced days or even weeks apart, Luehmann says.
Patients in the highest risk category of the program have access to all their providers at once. On three Thursdays of each month, the team works together to serve patients in the high-risk breast cancer program – making it convenient for patients who need to see more than one provider, Luehmann says.
"Our goal with this program is to catch things early and take a preventive stance to treating breast cancer," Luehmann says. "(Aurora BayCare Medical Center has) hired additional staff, adding additional resources, and coming together to make this happen for patients. It's so important."