Two years ago, Mindy Toneys attended her high school class reunion and met two people who would change her life forever.
While working at BayCare Clinic, Mindy had already seen first-hand the success of the Aurora BayCare bariatric program but meeting her former classmates who were part of the program pushed her to pursue bariatric surgery herself.
"They looked amazing," she says. "They still follow the program and they are successful … they have children because of the program and (seeing their success) really allowed me to push towards looking at the program even more."
A few months later Mindy, who is in her early 40s, attended her own bariatric surgery seminar and started her journey to receive bariatric surgery.
In June 2020, Mindy underwent gastric sleeve resection surgery with Dr. Daniel T. McKenna, bariatric surgeon with Aurora BayCare General & Vascular Surgery.
The procedure removes about three-quarters of the stomach. The remainder is turned into a long, narrow, stapled tube about the size of a banana.
A smaller stomach limits the amount of food that can be digested at one time. As patients take in fewer calories, their bodies adjust and burns stored fat for energy, resulting in constant, consistent weight loss.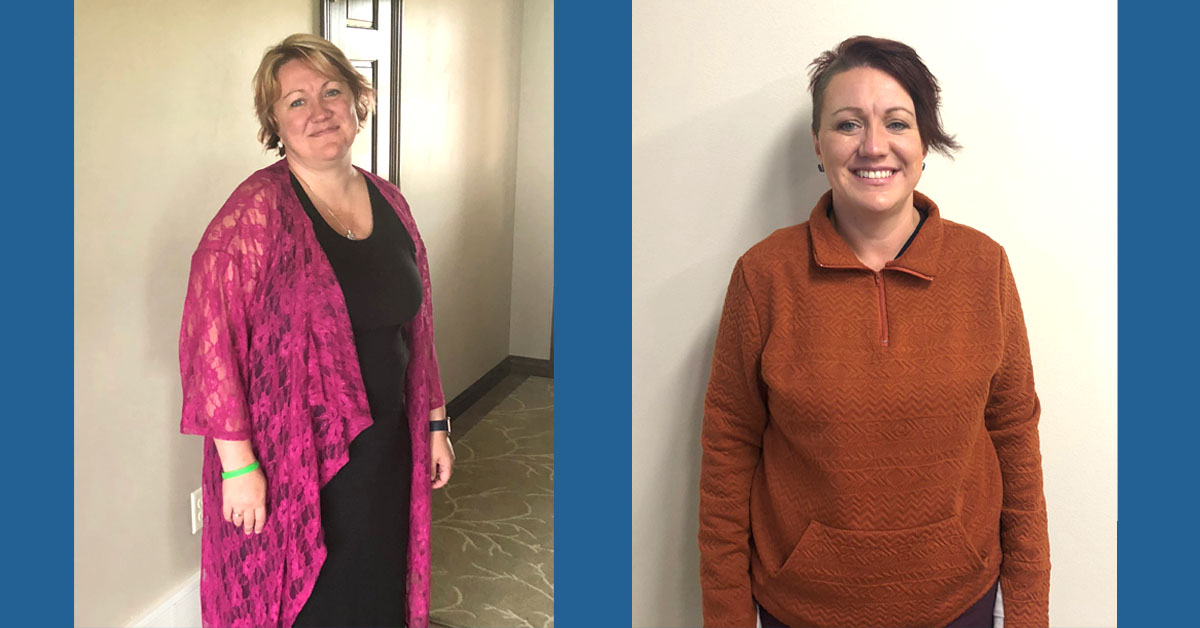 In just over six months, Mindy has lost more than 65 pounds and 'feels great."
The support of her family, particularly her husband Chris, and the guidance provided by the Bariatric program is what helps Mindy stay on track, she says.
"That guidance is what really helped me," she says. "Dr. McKenna and his team are great. I love working with them."
What the program provides is incredible. "They really set you up for success," she says.
Since her surgery, Mindy no longer deals with back issues, she's no longer considered morbidly obese and doesn't have the risk of diabetes looming over her head.
She will also, very soon, be able to free herself from the CPAP machine she has used consistently for the past five years, she says.
Mindy walks daily, sometimes as early as 4 a.m., she says. She and her husband Chris have also enjoyed competing in virtual run/walks over the past few months and have tried to participate in those as often as they can.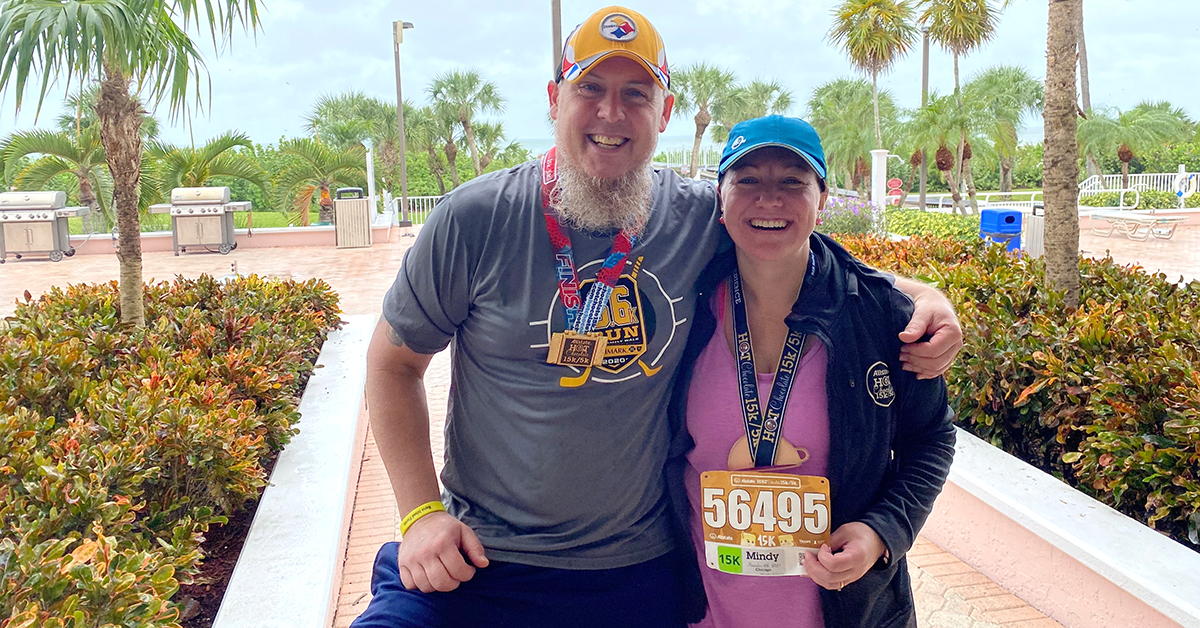 "I really feel like a whole different person," she says. "I'm proud to do this. It's a tough journey, but it's so worth it. It's a tough, rewarding journey."