Lyric – the hassle-free invisible hearing aid
Enjoy hands-free hearing again with the world's first and only 100 percent invisible, 24/7 wearable, shower-proof, extended wear hearing aid.
Phonak's Lyric™ hearing aid fits seamlessly into your life. The technology is 100 percent invisible. It can be worn 24 hours a day, seven days a week. There's no need to remove your hearing aids to shower*, exercise, talk on the phone or even sleep.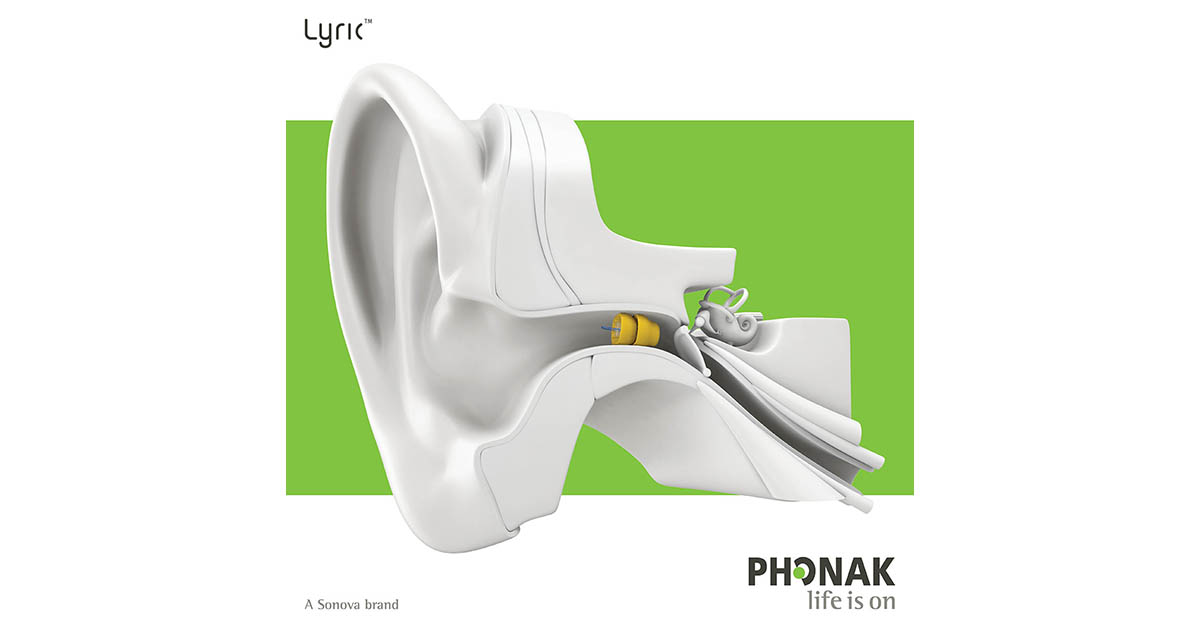 Hearing Center BayCare Clinic was the first in northeastern Wisconsin to offer Lyric hearing aids.
The device is placed approximately 4mm from your eardrum – making it completely invisible and giving you optimal hearing capabilities.
Lyric at a glance
Lyric uses the ear's natural anatomy to minimize background noise and deliver natural sound quality.
Patients can remove Lyric, but insertions must be performed by your provider. Lyric can be worn continually, for months at a time† during nearly all your daily activities.
Very small (12mm long) and available in many sizes
Biocompatible soft foam seals for the best possible fit in the ear canal
A new oval shape mirrors the contour of the ear canal
Fitting for either ear – can be used in either the right or left ear
SoundLync™remote control adjusts volume and on/off
Wirelessly programmed
Specifically developed against moisture and wax
Proprietary battery
Removal tool for patient is included
Each Lyric is replaced by a new Lyric when the battery life ends
*Lyric is water resistant, not waterproof, and should not be completely submerged under water. †Individual replacement needs may vary. Duration of device battery life varies by patient and is subject to individual ear conditions.