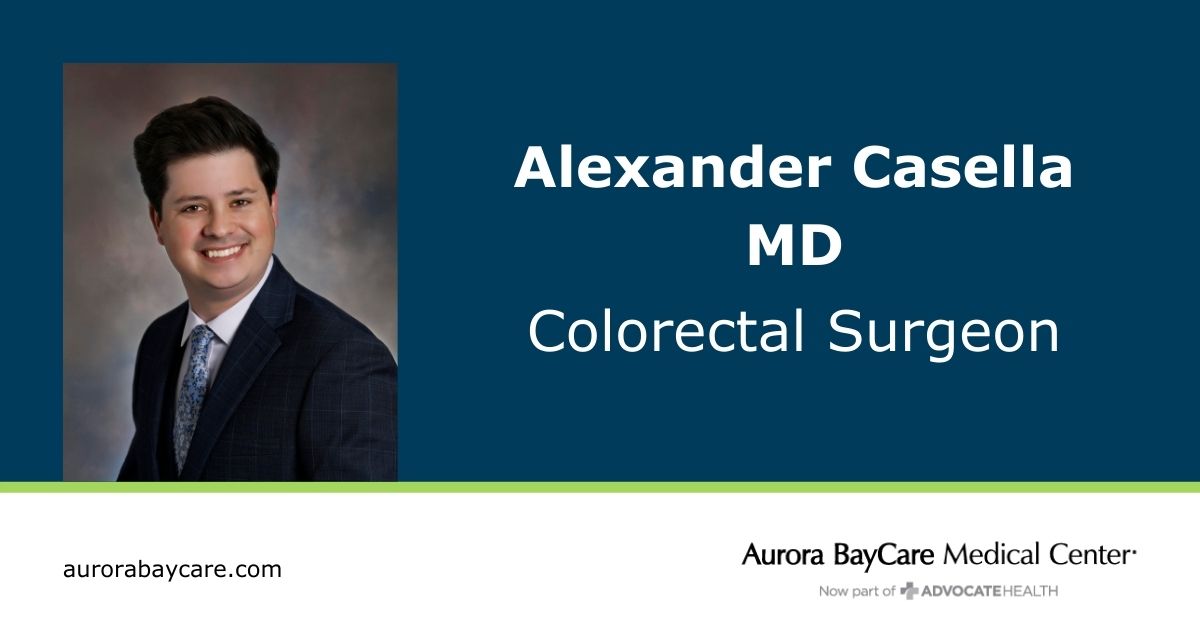 GREEN BAY – Alexander Casella, MD, a fellowship-trained colorectal surgeon, has joined Aurora BayCare General & Vascular Surgery.
He will practice at Aurora BayCare Medical Center in Green Bay starting Monday, October 16, specializing in colorectal and general surgery.
Dr. Casella earned his medical degree from the Charles E. Schmidt School of Medicine at Florida Atlantic University in Boca Raton, Florida, where he also completed a general surgery residency. He served part of his general surgery residency at the University of Hawaii. Dr. Casella received fellowship training in colorectal surgery at the University of Texas at Houston. He is board certified by the American Board of Surgery.
For more information, call 920-288-8250.